The Ultimate Book on Robert Owen and William Maclure's Utopia in New Harmony
---
Much has been written about Robert Owen (1771-1858), the cotton spinner from New Lanark, Scotland, who improved the working conditions in his factories before buying the utopian town of New Harmony, Indiana, in 1825. He bought it from George Rapp, a German religious leader who moved his pietist sect from Pennsylvania to the American frontier in 1814. In 1825 Owen also partnered up with William Maclure (1763-1840), an American scientist, businessman and philanthropist who would ultimately finance half of the utopian scheme.

Although many books and articles exist on Maclure, Owen, and New Harmony, no one volume focusses on the utopian community in Indiana like the 500-page Eyewitness to Utopia does. Two decades of research were necessary to produce this beautifully illustrated and most important reference work. It contains a great many unpublished and never-seen-before materials from over twenty different archives in France, Great Britain and the United States of America, including primary documents from the Natural History Museum in Le Havre, France, and extracts from letters of the Working Men's Institute in New Harmony, Indiana.

Moreover, the author's strong connections with descendants of the families that participated in Robert Owen and William Maclure's experiment between 1825 and 1833 gave him access to numerous other unpublished sources, allowing further insight in many important issues. No other monograph or biography has ever revealed so many new details about what really happened on the shores of the Wabash River under Owen and Maclure's supervision. Forget about most other books on New Harmony. This is the one you have been looking for.
Read it all in Bauke Ritsert Rinsma, Eyewitness to Utopia: Scientific Conquest and Communal Settlement in C.-A. Lesueur's Sketches of the Frontier, drawings and sketches by Charles-Alexandre Lesueur, foreword by Edouard Philippe, Donald E. Pitzer and Ralph G. Schwarz, translated by Leslie J. Roberts (Heuqueville, France: Heiligon, 2019).



On our website we answer the following questions: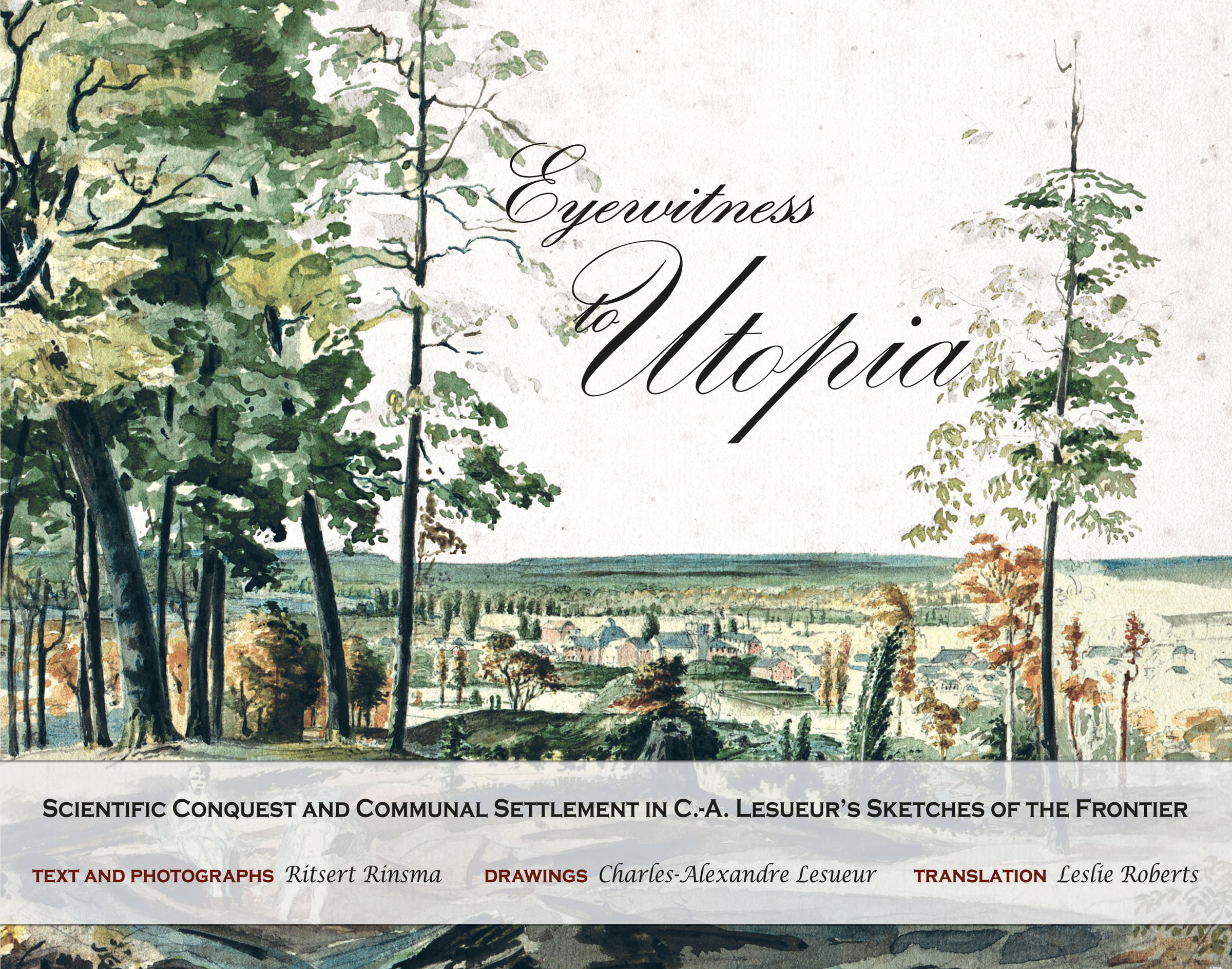 Cover of the book Eyewitness to Utopia, written by Ritsert Rinsma, and illustrated by Charles-Alexandre Lesueur, showing New Harmony, Indiana